Click Here to Call Us
Skype ID: noomvillabelle
Villa Phone: +66(0)77 426 647
K. Noom (Manager): +66(0)87 8834 092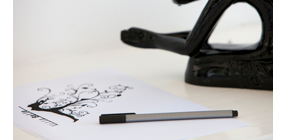 Villa Belle is a spacious and luxurious über styling 3 bedroom villa, set in lush tropical surroundings on a hillside overlooking the captivating bays of Choeng Mon and Plai Laem. Designed to encompass these wide panoramic vistas of the azure Gulf of Siam and neighboring islands, Villa Belle enjoys these exquisite backdrops from any platform, within this very special residence.
Testimonials
E & P, June 2012
Dear Yehuda,
Thank you so much for your hospitality! We had such a relaxing time in Villa Belle and everything was perfect! The villa is beautifully in every aspect with an idyllic location to match. The service staff were all great in what they do and not intrusive at all, totally coordinated and efficient. We will definitely let everyone know about it.
Thanks again and please do visit SG and allow us to return the kind favour.
Best regards,
E&P